LTV / HTV Driving Simulators & Trainers
Product Overview
Driving simulators are being increasingly used for training drivers all over the world. Research has shown that driving simulators are proven to be excellent practical and effective educational tools imparting safe driving training techniques for all drivers.
Practical usage of driving simulators provides:
Driver training for basic driving operations
Training in critical driving conditions
Analysis of driver behaviors
Analysis of driver responses
Evaluation of driver performance in different conditions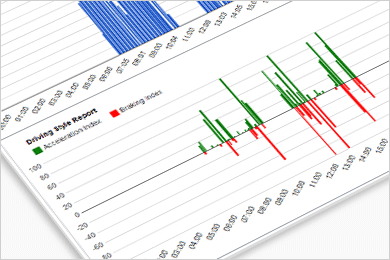 In addition to teaching driving skills, a highly beneficial aspect of simulator based training is the development of judgment/decision making skills which are repeatedly required in various scenarios such as intersection clearance, driving tactics involving other motorists, collision avoidance etc. Customized scenarios can be developed and exercised on to meet specific training objectives. These may include recreation of emergency driving conditions involving equipment and parts failures, driving in severe weather conditions or even reconstructing an actual incident if so desired. This is the strength of the driving simulator. In a nutshell, a driving simulator may not completely eliminate the need for a behind-the-wheel driver training program for a particular organization, but it is far better, cheaper and safer to crash a vehicle in a simulator than on the road.
Teach Drivers How to Drive And How Not to Drive
Train and assess drivers without the risk of on-road driving. Easily select from our library of many real-world driving simulation scenarios, which are designed to teach and test specific driving skills in challenging environments from urban to rural. With the AAA Technologies driving simulator, new drivers learn how to react in emergency situations like sudden appearance of pedestrian on road, brake failure at high speeds and a many other scenarios specifically designed to improve driver's reflexes and skills without any danger to real-world. New drivers can also experience potentially fatal texting scenarios that serve as a wake-up call for anyone who thinks they can safely text while driving. We educate through experience in simulated environment, without the catastrophic consequences of on-road distracted driving.
Optimize Your Time and Your Budget
The AAA Technologies driving simulator software records and reports the details of each student's drive, including each mistake and other critical deficiencies. Provide effective feedback using the driving simulator's report generation option.
Our driving simulator software uses off-the-shelf hardware combined with our mechanical assemblies to fit the hardware into the original vehicle cabin.
We offer a turnkey system, our software offers complete driving simulator systems including a computers, monitors, projectors, projection screens, steering controller, and driver training consoles.
We care your spending potential and provide you customized solutions that fits in your budget
Benifits of using Driving Simulator
Training on our Driving Simulator has several advantages as compared with behind-the-wheel training on an actual road. Some of benefits obtained are as follows:
The most beneficial feature of our Driving Simulator is that the driver can be trained and evaluated on severe weather conditions and other extreme situations which may not always be accessible in real life. An example is inclement weather conditions. In order to provide training in wet conditions, it is imperative that the driver be allowed to drive in such conditions which may be possible at times but with a significant risk of causing severe damage to the vehicle or in extreme cases resulting in loss of life. Using our simulator, a driver can be trained for such scenarios in a safe and controllable virtual environment eliminating the cost of vehicular damage as well as the risk of causing physical damage to the driver.
Another important aspect of our simulator is the provision of training exercises involving emergencies and other situations which are not available in real life training. These situations are critical for developing and evaluating the decision making capabilities of a driver. For example, for an exercise involving pedestrian traffic or an animal crossing the road, in a real life scenario a driver learns from experience how to handle such situations where there is always a possibility of damaging the vehicle or injuring pedestrians or both. Using our simulator, a driver can be trained for such situations without the above mentioned risks involved.
The Driving Simulator provides an excellent learning environment for people with fear of driving. Simulator based training has proven to be highly effective in driver training for such individuals as it eliminates the triggers which create fear and provides a safe environment for training.
Using our Driving Simulator drivers can be trained and evaluated much faster and more efficiently compared with actual live training.
In addition, drivers can be trained in various traffic conditions and scenarios in the comfort of an indoor environment.
Another significant advantage of simulator based training over live training is zero fuel consumption. Using our simulator you will not only save on the cost of fuel but research has proven that an hour of simulator training emits 13 times less carbon dioxide than an hour of live training making it an environment friendly solution as well.
Capabilities of Driving Simulator
Our Driving Simulator is capable of providing comprehensive driving training under various synthesized environment and weather conditions as well as evaluation of driver training and performance.
Our software engine can be customized as per the selected vehicle cabin to provide training over a wide-range of vehicles including:
Light Transport Vehicles: Sedans, SUVs, Vans
Buses: Coach, Minibus and Large Buses
Heavy Transport Vehicles: Trucks, Water/Fuel Tankers, Dumpers and Trawlers
Light Transport Vehicle
Heavy Transport Vehicle
Bus
Driving Simulator Models
Driving Simulator Models
Console Based Driving Simulator with optional 2DOF Motion Platform
AAA Technologies Console based LTV/HTV driving simulator system consists of an open cabin with the adjustable driver seat and actual vehicle dashboard along with fully functional steering assembly, seat belt assembly, manual / automatic gear system, pedals and large sized visual display system.
This product is designed for compact installtion and is ideal for places with limited space.
Another thing this product is designed for is portablitiy, user can easily re-locate from one position to another when ever required.
Console based simulators are designed to add optional motion platform giving it the freedom to move in 2, 3 or 6 degree of freedom making the training experiance more realistic and closer to actual drive.
VR Based Driving Simulator
As simulation technology is rapidly progressing, chances are soon VR will become the standard for many typed of simulation based learning tools including driving simulators.
Our
Cabin Based Driving Simulators
and
Console based Driving Simulators
with all the advantages of cabin or console based designes still holds huge disadvantage of not being emersive enough resulting Field of View being limited to the projection area or LCD configuration.
Our
Cabin Based Driving Simulators
and
Console based Driving Simulators
can be configured to run on VR headsets instead of using projection or LCD display systems making them very much emersive by increasing the horizontal and vertial Field of View to 360 Degs
Cabin Based Driving Simulator
When training a driver in a simulated environment, we believe that it is of great importance that the environment and controls provided for training function exactly as per specification of the actual equipment. After extensive research and various attempts to achieve that goal we finally came up with the design of our advance driving simulator / trainer. Our advance version of the driving simulator uses actual vehicle cabin as trainee station with following design features
Contact us
Ask us if you have any query